Jurgen Klopp says Liverpool Covid outbreak was 'a lot of false positives'
Jurgen Klopp says Liverpool Covid outbreak was 'a lot of false positives'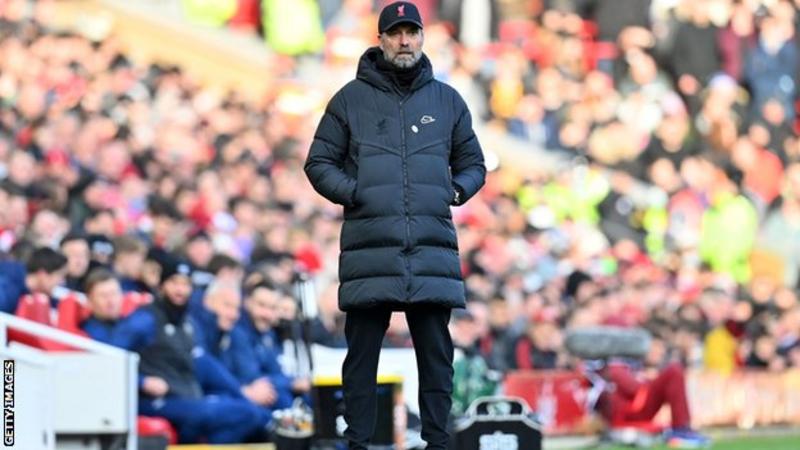 Jurgen Klopp returned to the Liverpool dugout against Shrewsbury on Sunday after missing last weekend's draw at Chelsea following a suspected positive Covid test
The Reds said a "extreme episode" at the club implied they couldn't handle a group against the Gunners.
Nonetheless, Klopp says protector Trent Alexander-Arnold is the main player to definitely test positive.
Anybody with a bogus positive outcome was as yet inaccessible for Sunday's FA Cup third-round tie against Shrewsbury.
Klopp named four young people in his firing line-up with one of those - Kaide Gordon - scoring the balancer as the Merseyside club dug out from a deficit to win 4-1.
"This was the group we could agree with today and the young men did all around well," said the Reds chief.
"We had last week a legitimate flare-up and it appeared that we had a ton of bogus up-sides however the principles resemble they are so this large number of players who are bogus up-sides couldn't play.
"The main genuine positive came from Trent Alexander-Arnold and the remainder were bogus up-sides."
The Reds briefly shut their first-group preparing focus on Wednesday after right hand supervisor Pep Lijnders turned into the most recent to need to segregate.
Lijnders had assumed responsibility for last end of the week's Premier League draw at Chelsea, with Klopp previously segregating after a speculated positive test - albeit the German had the option to get back to the seat against Shrewsbury.
Their Carabao Cup semi-last first leg will presently be at Anfield on Thursday and the second at Emirates Stadium on 20 January, both at 19:45 GMT.